Modulo Art Studio
Modulo Atelier is an art centre dedicated to current creation: exhibition, creative workshops and other cultural events. A program of inventive and mobile workshops for school audiences and leisure centres is proposed year-round: thematic discovery boxes, specific projects.
Modulo Atelier is also an art travelling workshop adaptable to any type of project and public.
Access to the exhibition is free. Open from mid-May to the end of October: open every Sunday for 6 weeks from 14h00 to 18h00, then the 3rd Sunday of the month and then by appointment.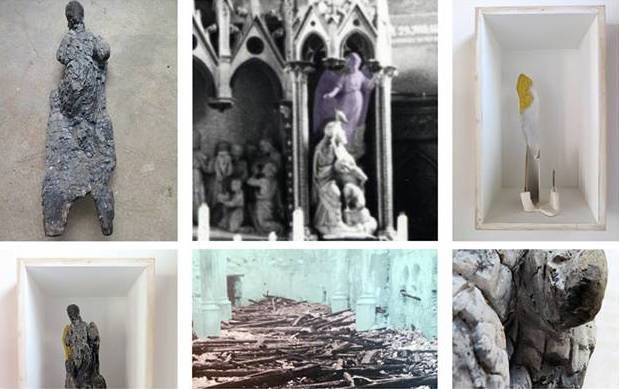 New
Also come to discover the exhibition "Charbon Ardent" at Saint-Folquin's Church in Esquelbecq, organized by the City of Equelbecq and the Intercommunal Tourist Office of the Hauts de Flanders.
This exhibition presents the work of Carol LEVY, sculptor, and Sophie WIRTZ, scenographer, based on the statues burned during the fire of the church, in 1976.
For workshops, activities of 2 hours are proposed to groups and schools of 25 persons, equipment provided (for attendee fee, contact to Modulo Workshop). These workshops are held throughout the year upon request.
Reception capacity for groups up to 60 persons.
Spoken language : English
MODULO ATELIER
3 Bis rue de Bergues
59470 ESQUELBECQ
Tél : 06.46.17.56.96