The Sources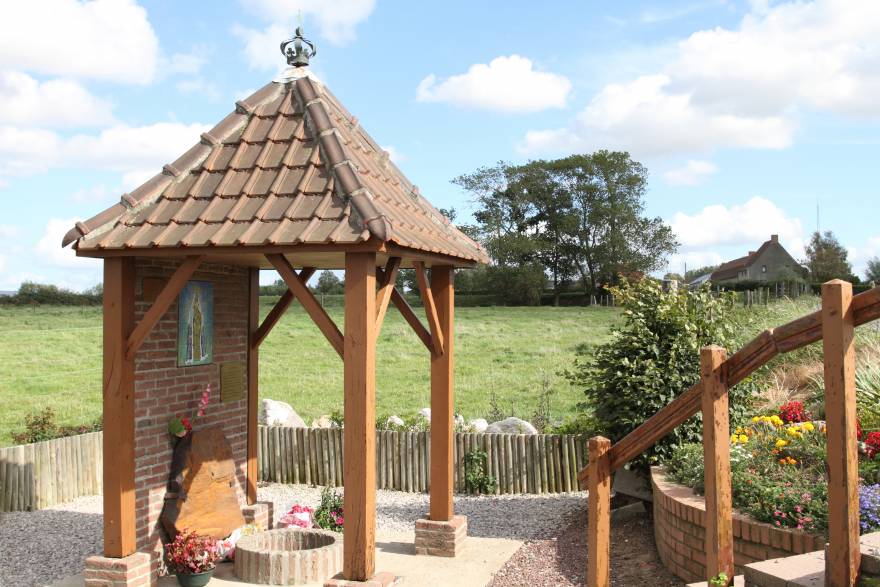 The Source of Notre-Dame
It was in 1980 that the chapel of the Source of Notre-Dame was built on the site where the statue of the Virgin appeared on the banks of the Yser river, on the initiative of Dean Michel Liévin, in agreement with the inhabitants of the Hamlet of the Five Streets.
The Chapel was blessed on June 29, 1980 by His Grace GAND, Bishop of Lille.
Work was carried out in 2009 to allow better access to the site for people with motor disabilities.
The source of Saint-Martin at Wulverdinghe
Look for one of the last remaining untouched sources, the Saint-Martin source, dug nearly 1600 years ago by the St. Martin's donkey, whose thirsty, scrapes the ground and water sprang. This source still flows at the end of a little path near the statue of St. Martin; it has never stopped flowing despite drought periods.
If you like hiking, you can (re) discover this source by following the tracks of the circuit "On the footsteps of St. Martin".