The canal of Bergues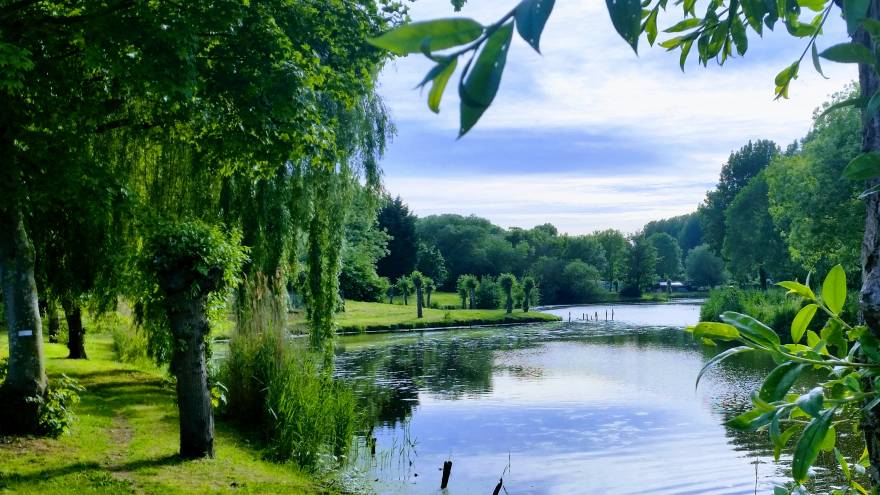 The canals of BERGUES
Bergues is also a city of water, many of its canals allow beautiful walks along its banks.
If you walk down rue du quai, it will lead you to the port, starting point of one of the oldest canals of France, the canal of Bergues. It was built in the 16th century to connect the North sea. It allowed trade with England, but also with Holland and Spain. Today, the canal and the port have leisure for sole activity.
On the way back to the city center, you cross the Saint-Jean bridge over the Basse Colme canal. This canal crosses the city of Bergues and connects the city of Saint-Omer with Veurne (Belgium) through Watten and Hondschoote.
Less visible, the underground canal is under-recognized, it is the origin on the legend of the Nekker, an evil genius who would inhabit the waters of this underground canal. He screams at night to scare the travelers lingering around the Nekkestor (Nekker Tower). One of the entrances of the underground canal is clearly visible under this tower.
Other strolls along the water exist outside the ramparts of Bergues, Canal du Roi (King canal), canal des crevettes (Canal of the shrimps), in the middle of the allotments and which make the happiness of fishermen and nature lovers.