The Tramway 99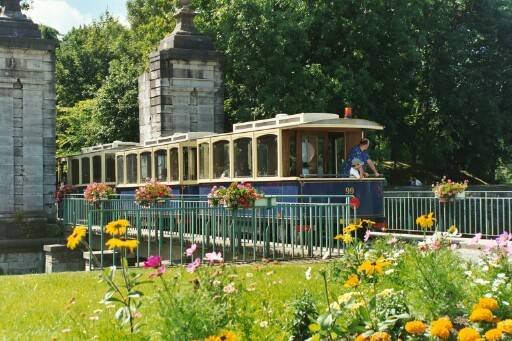 First, there was the "Little train", launched by the municipality of Bergues in the 1980s.
Then to renew itself, the city built a tourist tram, reproduction of a 1900s model, but on wheels. The latter was designed in Belgium during the year 1999, it is natural that it was called "Tram ninety-nine".
This guided 35-minute ride allows you to discover the history and heritage of Bergues.
Departure for individuals are scheduled from Tuesday to Sunday, from mid-April until the end of September, at
- 14h30, 15h15 and 16h00 from Tuesday to Saturday
- 15h45 and 16h30 on Sundays and bank holidays
- According to the period and availability, departures are possible in the morning.
Important note, there is never a departure on Monday even on bank holidays.
For groups, bookings only in the morning.
Tickets are available at the base of the belfry.
Information and reservations at Bergues Tourisme